Engineering Design & Technology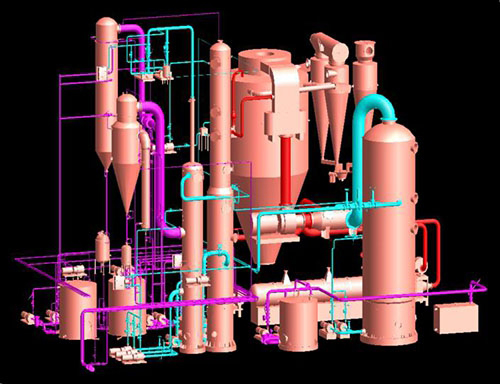 Before we begin work on your project, Helipont will settle design principles, standards, design schemes, and potential technical problems according to the project.
We can provide construction drawing designs for more than 10 chemical engineering project types like formaldehyde manufacturing plants, methylal process equipment, and hexamine processing equipment. We can design automatic control system for chemical projects, no matter how simple or complicated with complex parametrics. We can help you to choose the suitable industrial automatic instrument, including measuring meter and process analysis meter that measures the temperature, flow, pressure; control room meter with a control valve, press-relief equipment, transmitter and inspection instruments.
To meet the needs of clients, we can also provide general design services, including the following aspects:
Define the adaptation of internal and external technology of the factory, the adaptation of internal and external technology of plants, the scale, setting plan and investment estimation. Define the principle of unification of production plant, systematize the total factory flow, and the internal factory utilities.
Confirm process plant composition and process route, define factory system to finish the overall design, make institutional framework and management mode more clear, guarantee social sources so that the factory can be relied on with sufficient design data.
Devise and set utilities and auxiliary facilities according to different functions.