Methylal Plant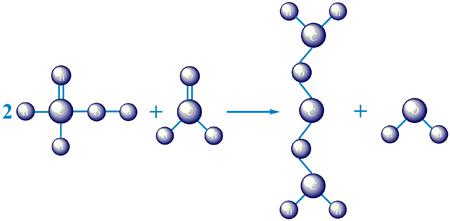 Sulfuric acid used to be commonly used as a catalyst in methylal manufacturing, posing significant corrosion problems. As technology advanced, sulfuric acid catalysts were replaced first by a solid resin, then by a catalytic rectification process, which improved both quality and quantity. However, the catalyst generation still faced problems, and the COD concentration in waste water was higher than 2,000ppm. To combat this, Helipont's engineers and technicians developed new processes and technology that have been awarded independent intellectual property rights and ensure catalyst regeneration is easier and the conversion and production rates are higher. This reduced the COD concentration in wastewater to lower than 200ppm.
Methylal Production Process
99.5% Concentration Process
We first produce a diluted methylal solution through the use of normal methylal plants, then send 92% methylal to the differential pressure rectification tower for pressure distillation and obtain a high concentration methylal from the bottom of the tower and reflux the overhead fraction to the reactor and rectification tower.
Features of the methylal production process
The consumption is relatively low in this field.
The catalyst has a long active time and can be regenerated.
Less waste water with low formaldehyde concentration, which is far lower than environmental standards and significantly reduces the amount of sewage discharged.
99.5% Concentration Methylal Plant Project Gallery
85%-92% Concentration Process
The 85%-92% concentration process is a traditional methylal process. Helipont improved on it in order to decrease consumption of methanol and formaldehyde and control COD concentration from the reactor to lower than 200ppm.
85%-92% Concentration Methylal Plant Project Gallery
Helipont has more than 30 years of experience in the production of formaldehyde and formaldehyde derivatives. We not only offer line solutions for the methylal production enterprises, but also guidance on the construction of methylal production processes and equipment installation instructions. After installation, we will carry out production line adjustment, employee training, and maintenance work during the operation process.